Get this best-seller FREE!
BE UNSTOPPABLE
"If you struggle with stress, anxiety, or overwhelm this book will change your life." - Tim Berry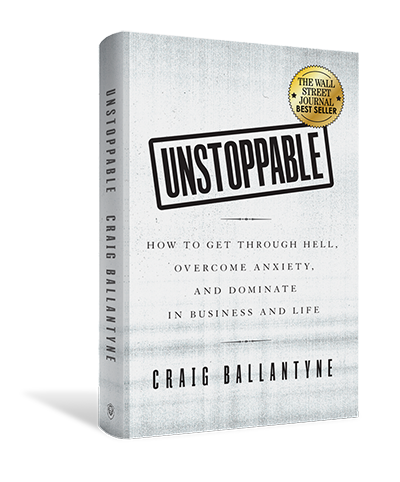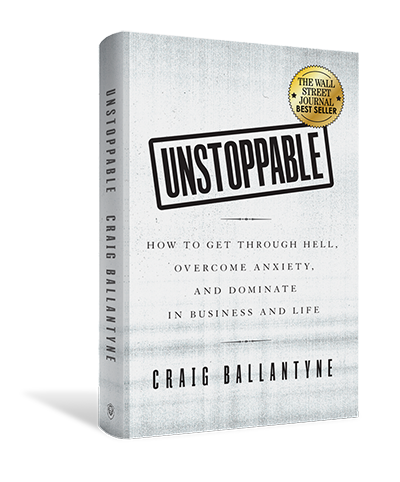 ACCESS NOW
Get the Free Bonus Gifts and Books Immediately Including:
Craig's Maximum Productivity Training - Get instant replay access to Craig's "Perfect Week Formula" video that shows you how to optimize your weekly planning (which his clients are saying is one of his most powerful talks yet).
The Perfect Week Formula Cheat Sheets - A downloadable set of worksheets for building out your 7x7 grid and using the ADE formula to create 10 more hours of free time.
ABOUT THE BOOK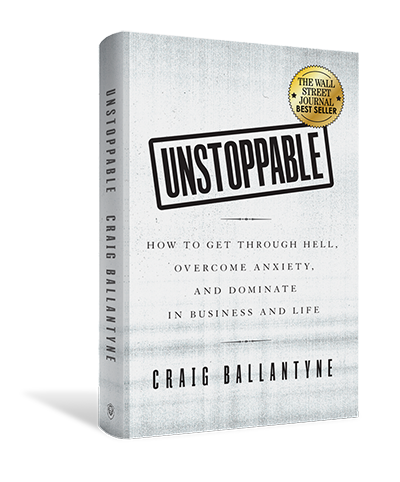 Unstoppable: How to Get Through Hell, Overcome Anxiety, and Dominate in Business and Life
I'm so overwhelmed! I just can't do this anymore! There isn't enough time in the day! Enough! It's time to overcome your anxiety, leap over your biggest obstacles, and dominate in your business and in life. After spending years struggling with crippling anxiety attacks and total overwhelm, Craig Ballantyne, best-selling author and CEO of Early to Rise Publishing, developed a bulletproof system to overcome anxiety, get through hell, and dominate in business and life. His trainings have helped millions of people all over the world - including best-selling authors, nine-figure entrepreneurs, and business titans - overcome their greatest obstacles, build more discipline, and live their Perfect Lives. In his latest book, Unstoppable, Craig reveals proven strategies and tactics that will allow you to eradicate your anxiety, build an operator's mindset, and create a truly exceptional life.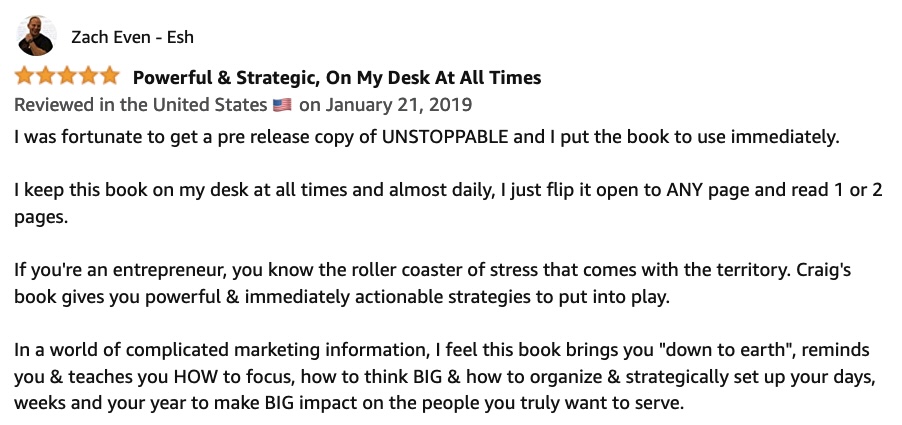 ABOUT CRAIG BALLANTYNE
Craig is the World's Most Disciplined Man according to his millionaire coaching clients. After building his Turbulence Training Empire to over 15 million users, Craig acquired the success website, EarlyToRise.com. His books have helped over 105,000 high-performers like YOU own the day and take back control. Also known as The Godfather because of his connections, longevity, and influence across industries, Craig is the trusted mentor to thousands worldwide, helping them double their income and work less, With over 1 million followers, a Wall Street Journal bestseller, hundreds of speaking appearances, and one of the most powerful networks in the world, Craig will over-deliver on everything you need to Build Your Empire.
CONNECT