Get this best-seller FREE!
"The Billionaire Time Matrix will help you get so
much more done!"
- Bedros Keuilian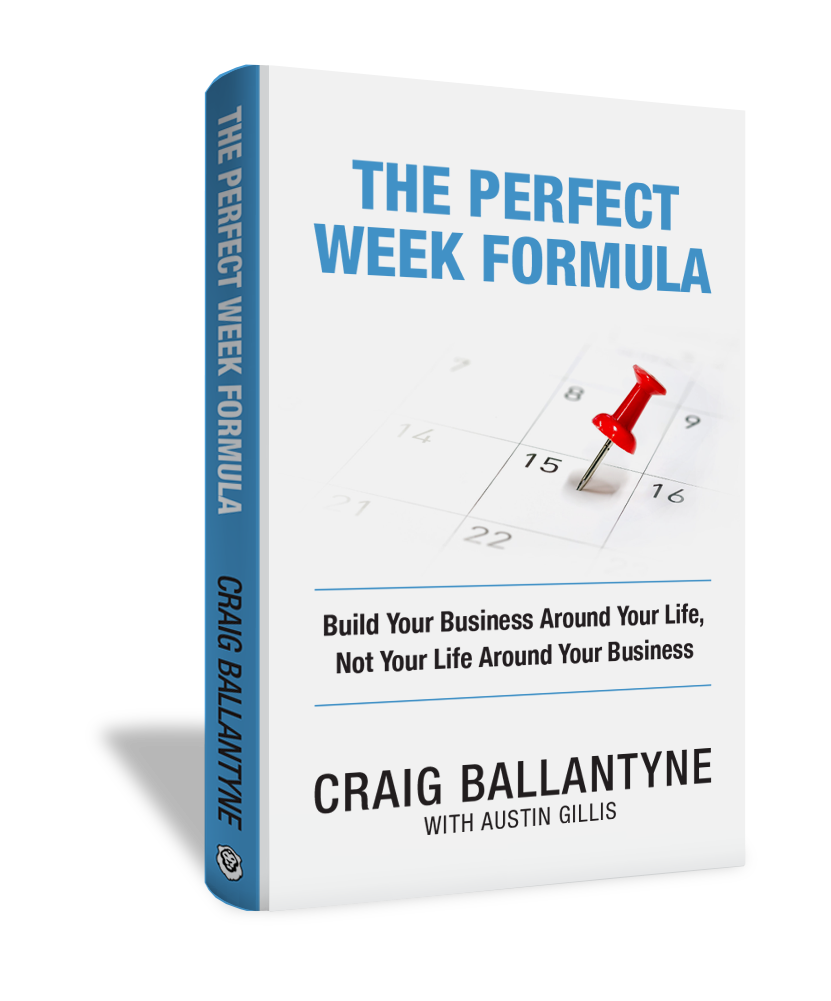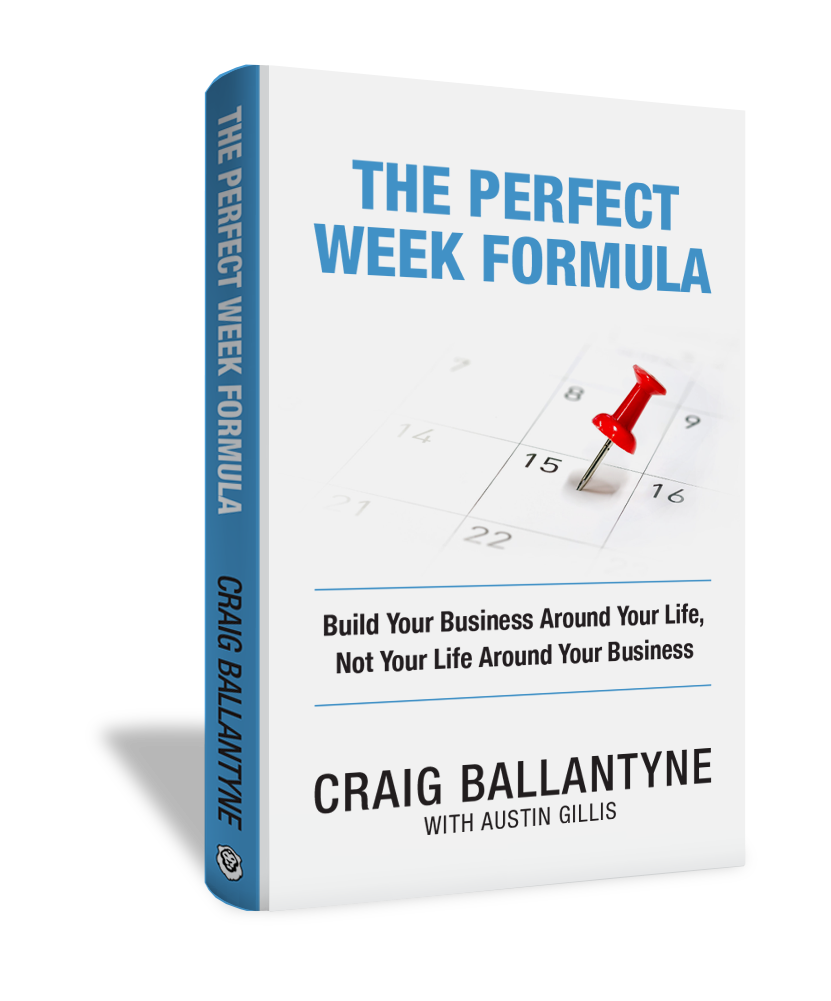 ACCESS NOW
Get the Free Bonus Gifts and Books Immediately Including:
Craig's Maximum Productivity Training - Get instant replay access to Craig's "Perfect Week Formula" video that shows you how to optimize your weekly planning (which his clients are saying is one of his most powerful talks yet).
The Perfect Week Formula Cheat Sheets - A downloadable set of worksheets for building out your 7x7 grid and using the ADE formula to create 10 more hours of free time.
ABOUT THE BOOK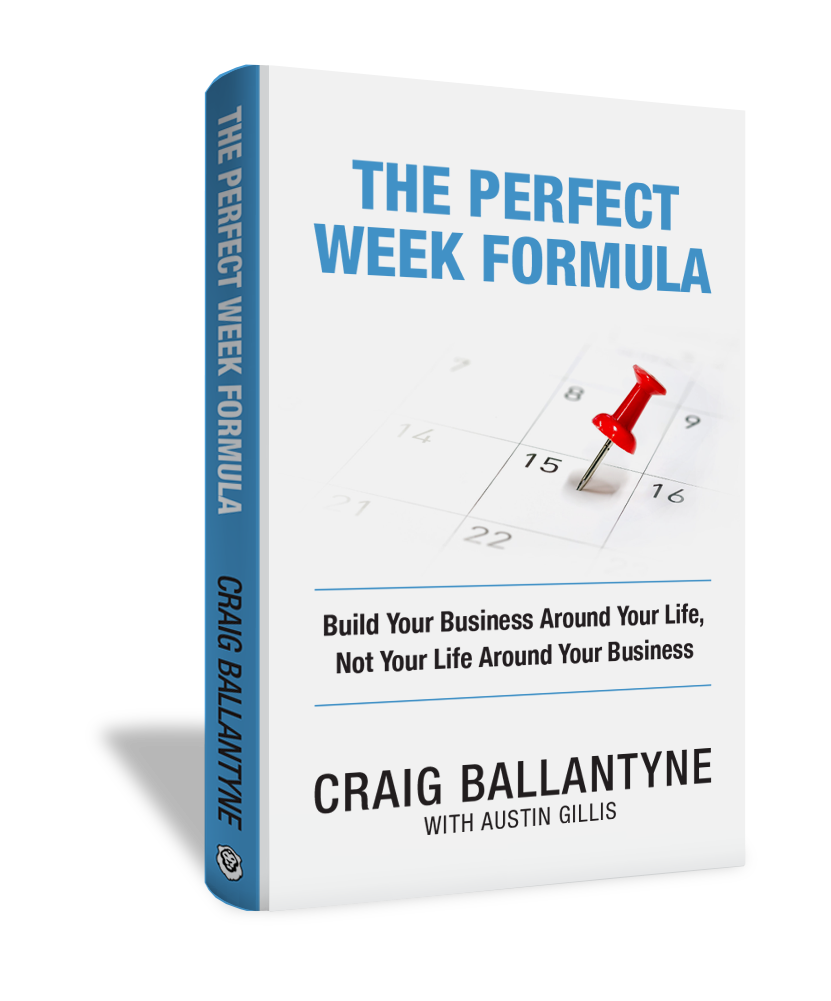 The Perfect Week Formula
If you're struggling to grow your business, working 60+ hours a week, burned out on your career, missing precious family and personal time to put out fires, and trapped by the "golden handcuffs" of success, I have good news. It isn't your fault, and it doesn't have to stay this way.
In my newest book The Perfect Week Formula, I'll teach you the exact systems and strategies you need to double your income in your business or career while working 10-20 fewer hours each week. You'll learn the same systems I've shared with my celebrity clients like Bedros Keuilian, Joel Marion, and Jason Capital and get access to the exact strategies I've personally used to build five to seven-figure businesses while working on average only 40 hours a week.
By the time you're done listening, you'll have unstoppable clarity, discipline, and a proven strategy to accomplish your biggest goals in half the time...all while having the freedom to do the things that matter most to you.
This is the solution to burnout, overwhelm, and anxiety. It's worked for me, it's worked for my 200+ millionaire clients, and it will work for you. If you're ready to consistently experience your perfect weeks, weeks where you accomplish two to three times more than you do right now, while still having the freedom to spend time with your family, pursue your passion projects, and enjoy the results you've worked so hard to achieve...this is the system that will help you do it.




ABOUT CRAIG BALLANTYNE
Craig is the World's Most Disciplined Man according to his millionaire coaching clients. After building his Turbulence Training Empire to over 15 million users, Craig acquired the success website, EarlyToRise.com. His books have helped over 105,000 high-performers like YOU own the day and take back control. Also known as The Godfather because of his connections, longevity, and influence across industries, Craig is the trusted mentor to thousands worldwide, helping them double their income and work less, With over 1 million followers, a Wall Street Journal bestseller, hundreds of speaking appearances, and one of the most powerful networks in the world, Craig will over-deliver on everything you need to Build Your Empire.
CONNECT